Known for vocal harmonies, classical string instruments, and nature-inspired lyrics, Honey Magpie is fronted by Millennial singer-songwriters Rachael Hurwitz (guitar), Pippa Hoover (cello) and Mandy Mears (piano). Their sound invites comparisons to all-female folk groups like I'm With Her, but draws more influence from pop than bluegrass or old time.
The band formed in 2015. Despite what felt like a late start in music, Honey Magpie pursued performing and recording wholeheartedly. They gained early success in the Triangle region of North Carolina when they won the band contest at the Shakori Hills Grassroots Festival in 2015. Since then, they have recorded two studio albums, completed multiple regional tours, and have been featured on WUNC's The State of Things. Their single "Undecided" premiered on Pop Matters in January of 2020.
Their second album Midnight Morning draws from a richer range of musical influences and boasts a higher production level than Honey Magpie. Listeners will recognize elements of 90s rock, 60s pop, country, and femme-fronted indie pop, supported by a full rhythm section of bass, drums, guitar, and keys. Millennials experiencing a "quarter-life crisis will relate to the album's mix of joy, angst, and reflection on life, and fans of all ages will love the new depth in the band's sound.
SHORT BIO
Honey Magpie is an indie-folk band from Chapel Hill, NC whose sound is both traditional and modern, blending classical string instruments and three part harmonies with pop, rock, and indie influences.
PHOTOS & LOGOS
Click the images to view or download full-size versions.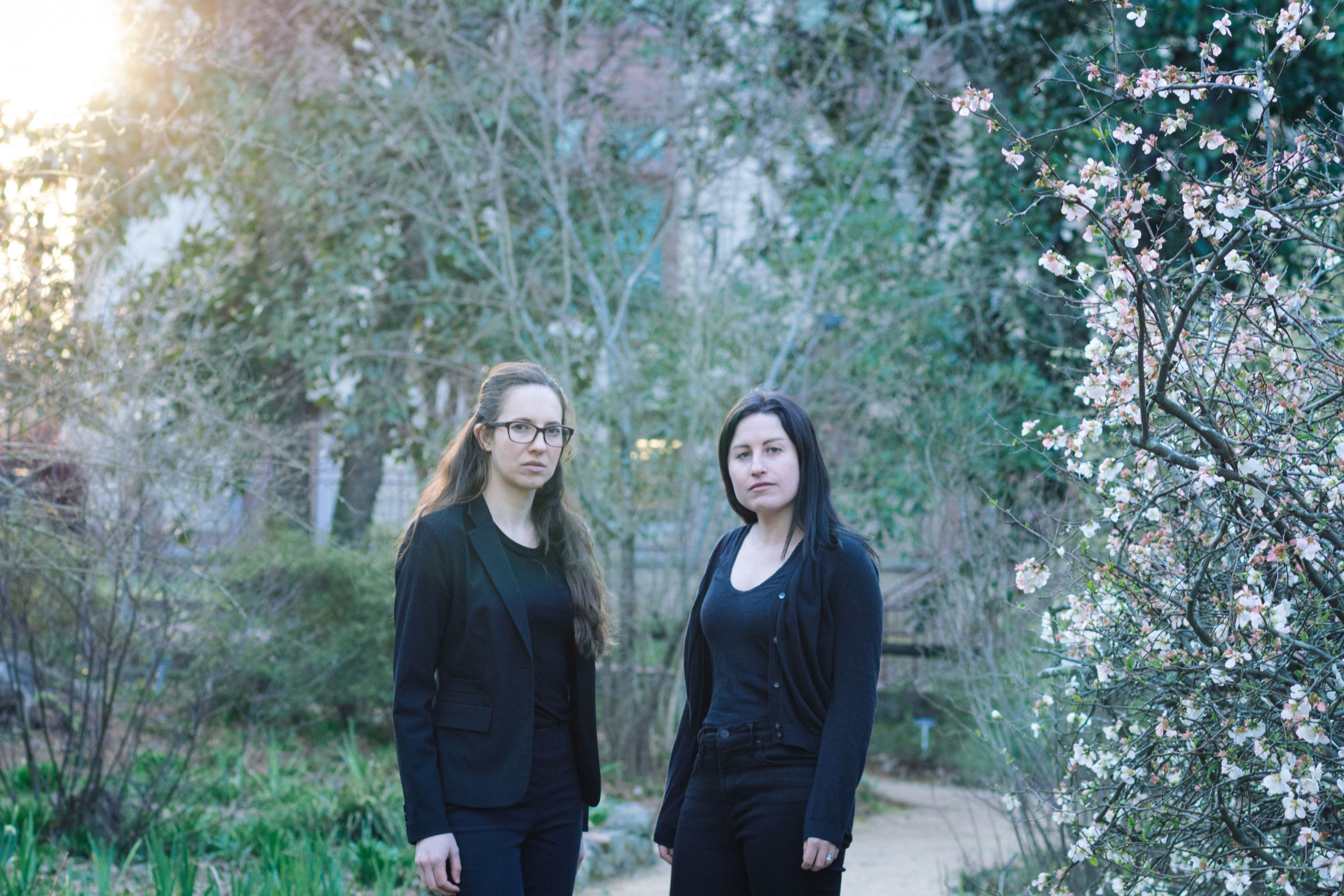 Check out our segment on "The State of Things" with Frank Stasio!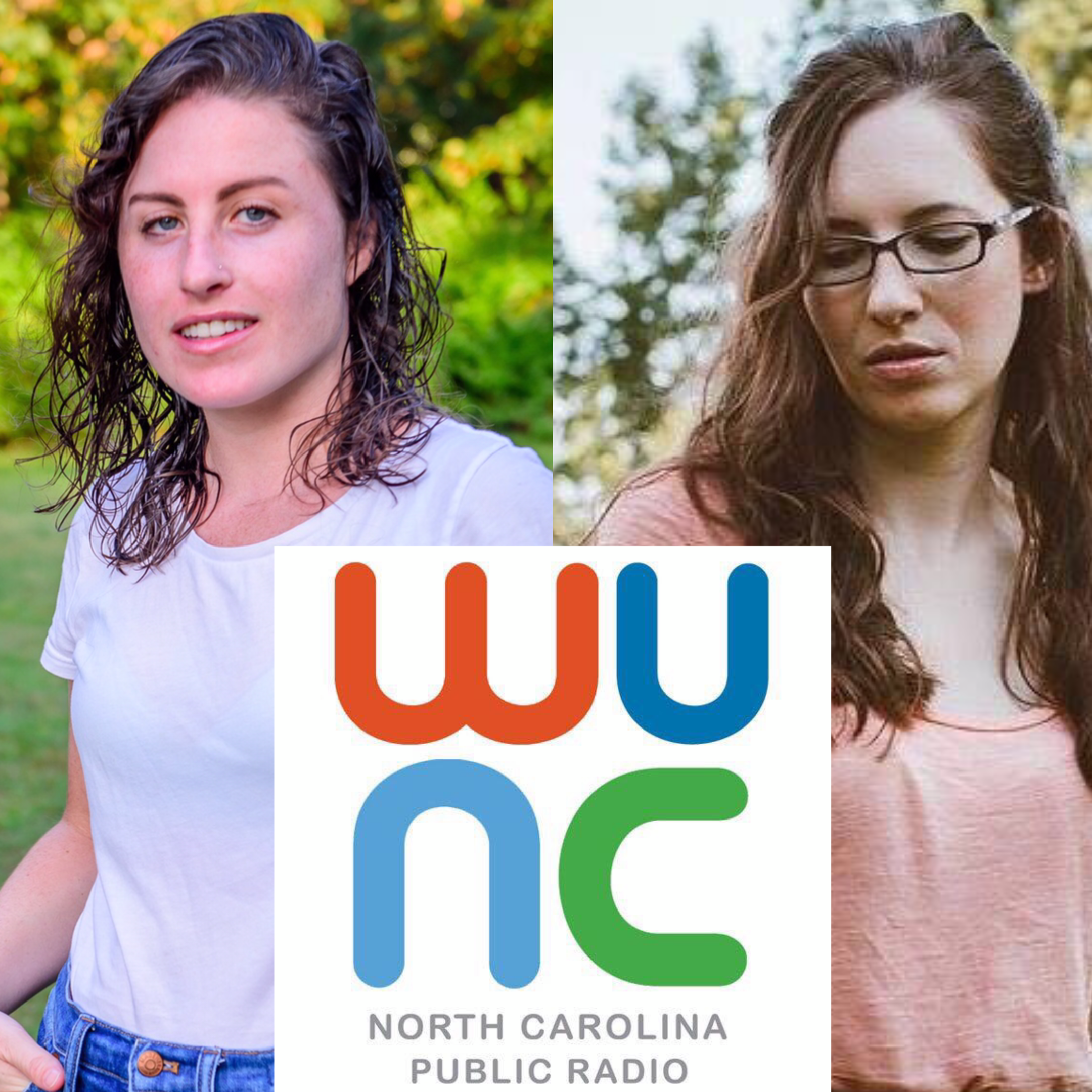 Read about our single premiere on Pop Matters!
WHAT OUR FANS SAY
"Since forming in 2014, the North Carolina band have garnered national interest for their often nature-driven, relatable, and roots-driven songwriting. The group's single, "Undecided", depicts the art of taking one's time and sorting through indecision to find an answer. Musically, it follows a progressive pop structure with indelible hooks delivered sweetly with an earnest lead vocal. A hearty string section keeps the song rooted in the realm of Honey Magpie's indie folk." – Jonathan Frahm, Pop Matters

"Love your band! I love your song stories, and the subtleties and nuances in your music." – Marguerite C.

"The way you tell stories with your songs and instruments requires a lot of talent and skill. Looking forward to hearing you again." – Terrence B.

"The first band that I saw perform  [at the festival] was Honey Magpie, and when I say I went into a nice, comfy zen-like state, I'm not lying. The voices of this indie/folk band probably could have lulled me to sleep if I hadn't been so bewitched by their lyrics." – Rebecca Fiely for the Daily Tar Heel

"Chapel Hill's sweet and understated folk-pop act, Honey Magpie has an emotional pluck that sneaks in undetected until tears and gooseflesh abound." – Honeysuckle Tea House

"Honey Magpie brought some sweet harmonies to the [Raleigh] Plaza and got our toes tapping." – Jenkins for Steep In

"Honey Magpie is an indie/folk band sewing a patchwork quilt of warm and folksy three-part harmonies, complex yet catchy string parts, and sweetly layered piano riffs into a flurry of elegant sounds." – Shakori Hills Grassroots Festival

"Y'all are a good bunch of coconuts." – Jerry Brown of the Rubber Room Studio
BOOKING 
For more information, please use our contact form or email booking [at] honeymagpie [dot] com.